Oliver Torster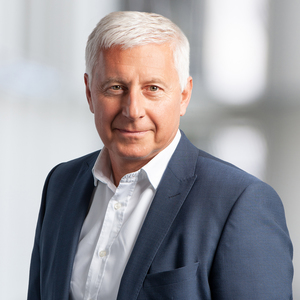 Oliver knows the IT industry by heart. He looks back on 14 years of operational activity for IBM, TechData and Tektroniks where he was in charge of sales and marketing, he represented high tech products and IT Solutions as well as the services and support function in various national and international executive positions. Focus of his activity for TechData was the setting up and growth of new market segments, A special milestone at Tektronix was the gaining of market leadership in the DACH Region.
In 2000 he changed into executive search and took up an offer by Heidrick & Struggles to extend Technology Practice as a Partner. In 2002, Oliver, togehter with Thomas Heyn, founded the Executive Search firm Jack Russell Consulting, the German branch of AltoPartners. He displays great problem-solving competence, profound contacts in the technology sector as well as an outstanding analytical talent.
Personal Interests
As a mountain enthusiast Oliver and his family love skiing and ski touring in the winter. In the summer he takes his bike to tour the Austrian mountains. Unless he enjoys outdoor activity he has a great interest in opera as well as fine cooking.
Contact Information
Lilli-Palmer-Straße 7
80636 Munich
Phone: +49 89 24 21 96 10
Fax: +49 89 24 21 96 96
Mobile: +49 172 846 34 02